120gsm Double White PE Tarp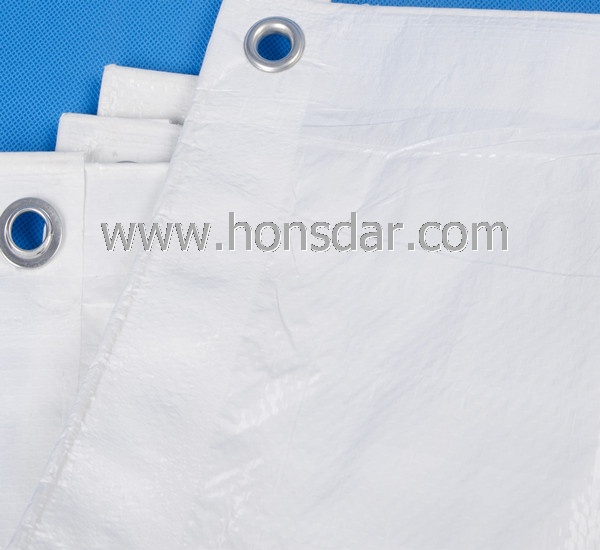 Product name : 120gsm Double White PE Tarp
120 GSM White PE Tarp
a. All edges with PP rope in hem.
b. Four corners reinforced by plastic.
c. Rustproof Aluminum eyelet in 1m (1 yard or 3 feet) interval.
d. Four corner reinforced by plastic triangle (your choice).
e. Each piece folded into a plastic bag with customer's label inserted.
a. Tear-resistant super durability minimizes breakage during transprotation and storage
b. Water-resistant and washable: it prevents contamination or damage from rain or moisture
c. Reinforced corner and edges
d. UV stabilized and sunproof
e. Different sizes and colors are available
For recreational vehicles, trucks, boats, cargo protection, construction sites, firewood, truck cover, trailer cover, equipment cover, ground cover, emergency shelter, painting tarp, trailer awning, agriculture, garden, camping etc.
Related Products :