PVC Tarpaulin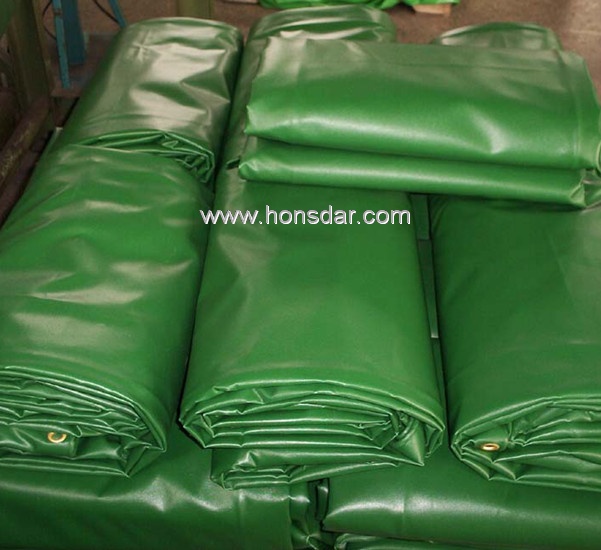 Product name : PVC Tarpaulin
Description


Honsdar PVC Coated Fabric is produced by digital control coating machine which composited PVC paste on polyester fiber substrate by roller coating, then it is heated by temperature regulating device and pressed on the tarpaulin accurately, cooling to be finished product afterward.
Features

1. Excellent waterproof performance, anti-permeable ≥ 20KPa.
2. Obvious mildew proofing and inflame-retarding properties, flame retardant ≤ 10 seconds.
3. Anticorrosion including: acid, alkali and brine corrosion, and etc.
4. Heat resistance, and be able to adapt to variety of open-air natural conditions.
5. Good low-temperature flexibility, this fabric will not be fractured by pliers at -30°C.
6. Almost no absorbable of water, drying quickly after the rain without adding weight, convenient in usage.
7. Heat combined with high-frequency, which guaranteed this fabric water tight and will not crack.
8. High strength of tensile.
9. Light, 500 to 800 grammas per square meter.

Application


This type of PVC Coated Tarpaulin can be applied to construction, transportation, warehousing , mines, sunshade, and other areas of entertainment.
Related Products :