PE Tarpaulins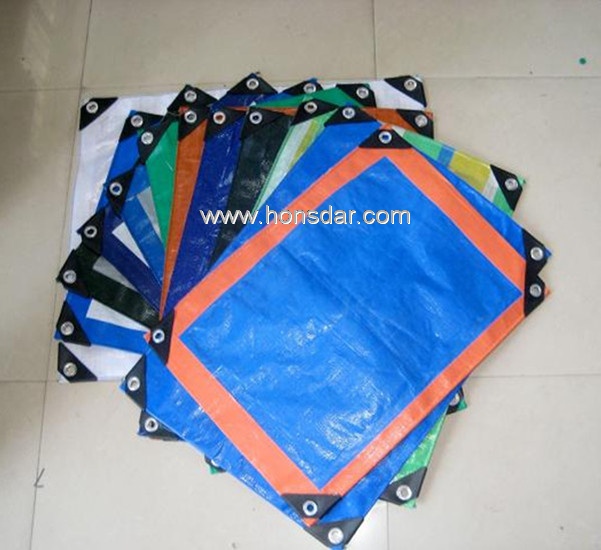 Product name : PE Tarpaulins
PE Tarpaulin is weaved by the water jet loom.
1)
Materials
: PE with LDPE or HDPE coated on both sides
2) Weight: 70 to 300gsm

3) Sizes
Mesh: 8 x 8, 9 x 9, 10 x 10, 11 x 11, 12 x 12 and 14 x 14mm
Width: 1.83m,2m,3.66m,4m width whole format,
4m-12m with bonded format

4) Colors
double white, double blue, double silver, double green, blue white, blue silver and blue orange.

5) Characteristics
a. Binding resistant and press resistant
b. Water-proof, sun-resistant, anti-aging and tear proof
c. Antifreeze, corrosion-resistant
d. Mildew-resistant
e. Long lifespan

6) Application
Widely used for truck canopy, ship, cover and cargo storage or transportation in mineral factories and ports, also can be used as tents in outside, travel and calamities, tarpaulin is to cover .

7) Packing
in bales or cartons or in rolls
Related Products :