Transparent PVC Film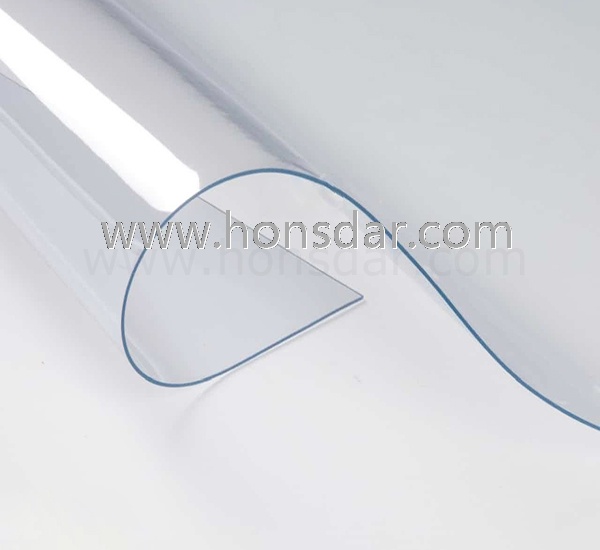 Product name : Transparent PVC Film
Description:
Clear PVC Film, also known as PVC acetate, clear PVC tarpaulin, is a very flexible transparent plastic. Honsdar high-quality PVC material is super clear and transparent, with smooth surface and uniform color, free from cracks or impurities.


Advantages:
• It's good transparecy.
• It is environmental friendly and UV resistance.
• It's flexible and good stretch for long life service.

• Special properties of flame retardant and anti-static are available.

Specification:
• Color selection: Clear blue, Transparent, Colorful • Transparency: Clear, Super clear, Frosted, Opaque • Application temperature range: -20°C to 50°C
• Lowest Application temperature : -40°C
• Thickness range: 0.09mm to 3mm
• Maximum width: 2000mm


Application:
• Industrial curtains that divide spaces
• Home transparent windproof and rainproof walls • For making windows for outdoor tents
• Preparation of awnings