Construction Mesh Sheet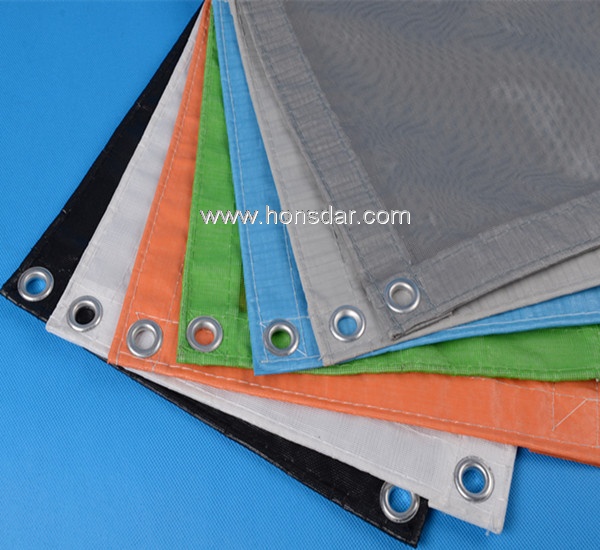 Product name : Construction Mesh Sheet
PVC Fireproof Mesh Sheet is made of High-strength polyester fabric and coated with pvc, then blow holes with high pressure and drying it to be PVC Mesh Fabric, which has attractive features of fire retardant, high-strength, durable, light and easy to carry.
Honsdar Mesh Net is made through cutting, hemming, sewing and adding eyelets (Aluminum, Brass, Iron) with different sizes.
PVC Mesh Net has been wildely used as Scaffolding Safety Protection Netting in building constructions.
1) Gram weight: 130gsm, 140gsm, 170gsm, 250gsm, 270gsm, 320gsm, 370gsm, 430gsm, 450gsm, 500gsm
2) Size: 1.2/1.5/1.8mx5.1m, 1.2/1.5/1.8mx5.4m, 1.2/1.5/1.8mx3.6m, 1.8mx50m and so on.
3) Color: Dark Gray,Light Grey, Black, White, Blue, Green, Orange and so on.
4) Customized sizes and colors
5) Fire retardant, Flame retardant, High-strength, Durable, light and Easy to carry
Related Products :